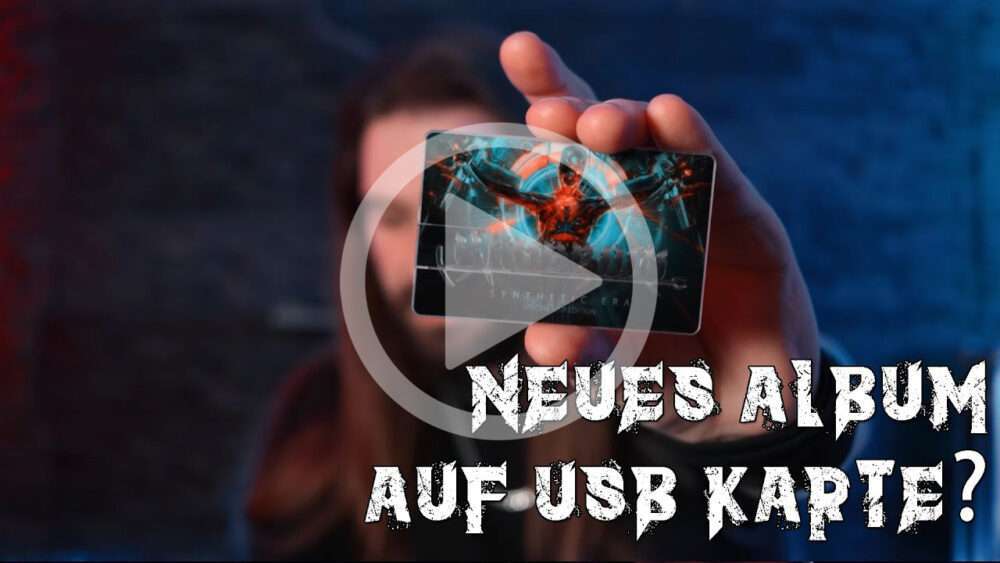 All in one
What is this card all about? Jan explains it to you and shows you the advantages of a USB card.
Order here: Shop
The future starts now, samurai! On this USB stick you will not only find the current metal album plus its electronic version, but also the metal instrumental version and the videos published so far. Woe to you lose this stick! The USB stick is delivered in a noble metal box.
---
Alles drin
Was hat es mit dieser Karte eigentlich auf sich? Jan erklärt sie euch, und zeigt euch die Vorteile einer USB Karte auf.
Hier bestellen: Shop
Die Zukunft beginnt jetzt, Samurai! Auf diesem USB-Stick findest du nicht nur das aktuelle Metal Album plus dessen Elektroversion, sondern auch noch die Metal Instrumentalversion sowie die bisher veröffentlichten Videos. Wehe, du verlierst diesen Stick! Der USB-Stick wird in einer edlen Metal(l)-Box geliefert.